Virtual Group Courses
New for 2021, these virtual group courses offer daily tips and content, weekly live lessons, and self-study courses to help you achieve your dog training goals. You'll also receive full access to trainers throughout the duration of each course, plus trainer feedback on any videos you take of you and your dog.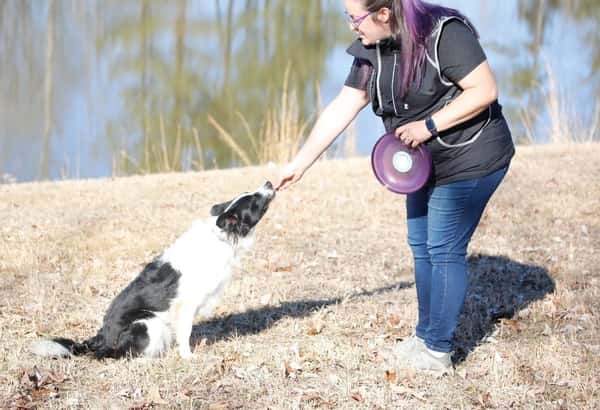 Puppy Perfection
Puppy Perfection is a virtual group puppy course to help you have the puppy you've always wanted! This course focuses on life skills and living with your puppy. We will guide and support you through training your puppy.
This unique course offers daily support, constant training tips, weekly coursework, and more! The course will cover impulse control, boundary training, and basic lifesaving skills.
Choose your own adventure course!
Join us for our new virtual course for dogs six months and older.
This unique virtual course will be custom built for the students that sign up. It will have daily, hands-on access to trainers, a custom self-study course for the dogs in the class, weekly live group classes, and more. This class is jam-packed with content for you and your dog.
It is not your basic obedience course, but a course to brush up on behaviors, learn new tricks, and work on distance, distractions, and duration.
This course will be limited to a small group because we will be customizing it for the students.
Schedule a Free Consultation